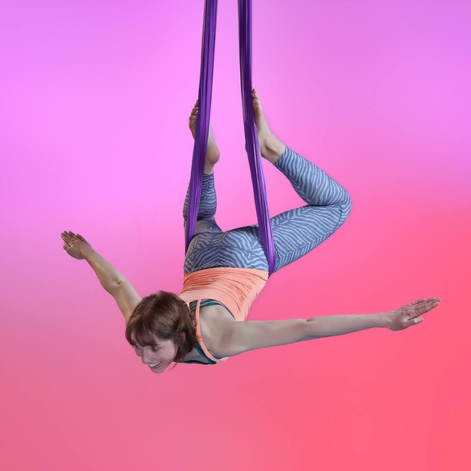 AERIAL YOGA for beginners
£
Discover the Magic of Aerial Yoga with a guided curriculum
New to aerial yoga? Want to work through a course that isnt a teacher training? No worries! Our Aerial Yoga for Beginners Course is perfect for those taking their first steps into the world of aerial yoga. You'll learn the fundamentals, build strength and flexibility, and gain the confidence to soar through the air with ease. No need to spend hours on youtube or instagram, we'll take you through the fundamentals in a clear and safe way!
What you'll gain:
Foundational Knowledge: Learn the basics of aerial yoga in a beginner-friendly format. Work your way through our curriculum of 40 plus base moves, with countless variations and ways to make a move harder or easier. Each move has a video with variations, pictures and detailed instructions.
A structured curriculum: We have identified a series of moves that you need to become confident in aerial yoga without needing to trawl the internet.
Progressive Workouts: Follow a structured program to gradually build your skills.
Supportive Community: Connect with others who are on the same journey as you.
For more information, please email [email protected]
Enroll In A Course Today
If you're not sure which course is right for you, please get in touch and we'll be happy to discuss it with you.