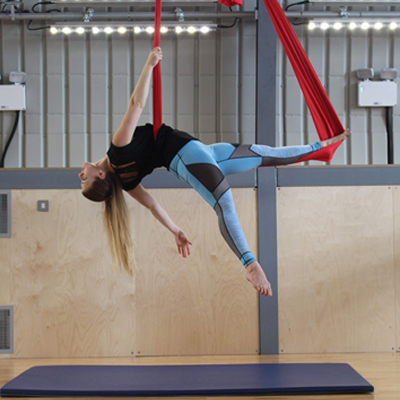 Dynamic Aerial Yoga
£45
In person
Dates: TBC
16:00 to 18:00
Venue: Flying Fantastic Peckham, London, SE15 5BA
You'll still get a Savassana at the end, and in this class, you'll really deserve it as we take you through some of the games and conditioning that you can use the aerial yoga sling for. We'll also take your practice to new heights as we explore some flips and tricks with a touch of circus flair.
This is the perfect workout, with bucket loads of fun and maybe a little spinning for good measure. A great session to challenge your personal practice or learn some fun new tricks to challenge your accomplished Aerial Yoga students.
Enroll In A Course Today
If you're not sure which course is right for you, please get in touch and we'll be happy to discuss it with you.