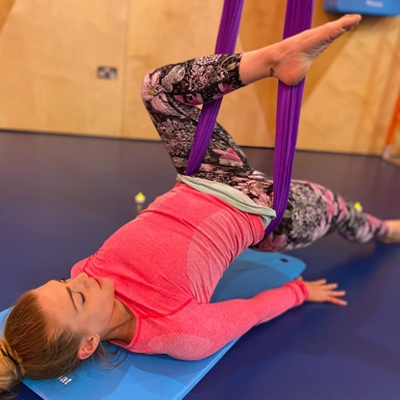 RESTORATIVE AERIAL YOGA
£45
In person
Dates:  TBC
16:45 to 18:55
Venue: Flying Fantastic Peckham, London, SE15 5BA
In this workshop, we will focus on the restorative capabilities of the aerial yoga sling. We'll achieve mind and body relaxation using the fabric to get into stretches that are difficult to access on the floor or standing up.
We will look at making Aerial Yoga accessible to those who may have restricted mobility as well as a focus on Mindfulness and breathwork. It's the perfect session to help you find some calm, and let your tensions melt away.
Enroll In A Course Today
If you're not sure which course is right for you, please get in touch and we'll be happy to discuss it with you.